Main Page
From SDR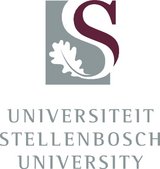 Software Defined Radio (SDR) is a communications architecture where maximum system functionality (including modulation and demodulation) is seated in the digital, or software, domain. This approach promises highly flexible communication systems, where a single hardware platform can be reused for many different applications, and system upgrades can be done through a simple software update. Also, the main focus of system design shifts to software, allowing rapid application development and implementation.
The SDR Research Group is a group of postgraduate engineering students of the University of Stellenbosch. The group focuses on the development of a software library for use in SDR-related projects, with an object-oriented architecture to facilitate fast and flexible application design.
Please view our work below, and feel free to Contact Us.
News
2007-06-27: Have a look at the presentation on the Sumbandila satellite that was held at the Astronomical Society of Southern Africa's meeting on 13 June 2007. SumbandilaSat includes SDR-related experiments and payloads that were developed in our research group.
2007-06-08: The slides of the Cognitive Radio talk at the SARL Radio Technology in Action seminars held during 2007, is now available for download here.
2007-04-18: The slides of the SDR talk at the Cape Town SPIN meeting of 18 April 2007, is available for download here.
2006-05-14: The slides of the SDR talk at the Radio Technology in Action seminars held during 2006, is now available for download.
Our Work
Several projects relating to Software Defined Radio are either underway or have been completed. Summaries are provided by the links below:
Current Work
Research Opportunities
The following research topics may be of interest to prospective Masters students:
Past Work
Useful links
Error creating thumbnail: Unable to save thumbnail to destination

Please note that this is the external website for the SDR project. Students and staff should consult the internal wiki for more information.